Nelly,
We can't thank you enough for all your patience, care and dedication to making our day perfect, our vision come to life! You're so sweet and we were lucky to have met you. Hope to keep in touch!
Mel and Jay
Annelys,
Thank you for all your help... you habe been so patient and so kind. I am very blessed that you're helping me on my special day. This is your calling and I can't thank you enough!
Christina
Nelly,
Thank you for being the best wedding planner! You turned our vision into a reality! We loved our reception and every detail you took over. You made the process extremely easy and any request was granted! You did an amazing job and I couldn't think of any other planner to put together this entire production!
Vero
Annelys was my coordinator from Best Miami Weddings and I cannot begin to tell you how AMAZING she was! Our wedding day was perfect. There wasn't a hitch or mishap, everything ran really smoothly. I am so thankful to Annelys for providing top notch service and for making our day so amazing! There were a few hiccups with Best Miami Weddings throughout the planning process, but they worked really hard to correct any mistakes on their end and we really appreciated that. If you want a stress free wedding day with every detail taken care of by, then you MUST hire Best Miami Weddings and ask for Annelys (Nelly) to be your planner!
Monica
There are no words to express how truly grateful I am for you! Not only did I have an amazing wedding but you truly brought my dream wedding to reality! Juan and I can't thank you enough for making our wedding day the best day of our lifes!!! We love you and truly want to thank you for everything!!! From buttoning up my dress to handing me a beer from the bar! Thank sooo very much for everything! You truly are so special.
Anais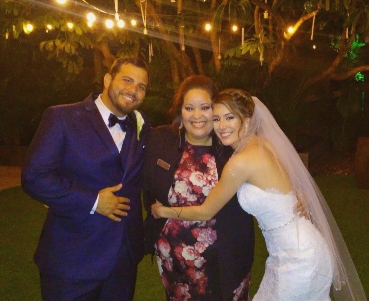 Amazing Venue and Event planner my wedding coordinator made my wedding so special I can't think of anyone better for my special day, details everything went smooth and even better than what I had picture my wedding day to be. I want to thank Annelys for doing such an amazing job.
Nicole
The coordinator for my sister's wedding, Annelys was amazing. She was so attentive to everyone the day of the event I was amazed. She was non-stop making sure everyone was having a great time and was happy the way things were going. She was constantly asking me if we needed anything and ensured my sister and the groom were well taken care of. She took care of all the set up and decor for the wedding and made sure everything was organized the way the bride wanted it to be. We thank her for making my sister's day so special and perfect!
Jennifer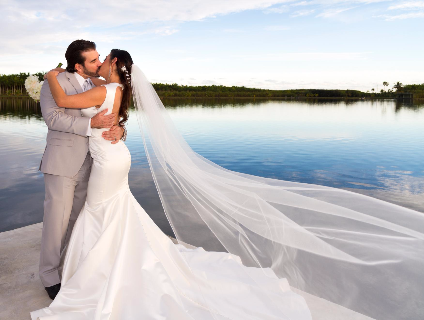 Nelly,
I just want to thank you for everything! This day would not have been possible without all your help and hard work. Andrew and I appreciate everything you have done!
xoxo
Andrew & Samantha